Heathrow to New York 747 Event
Adam D
/
2022-06-05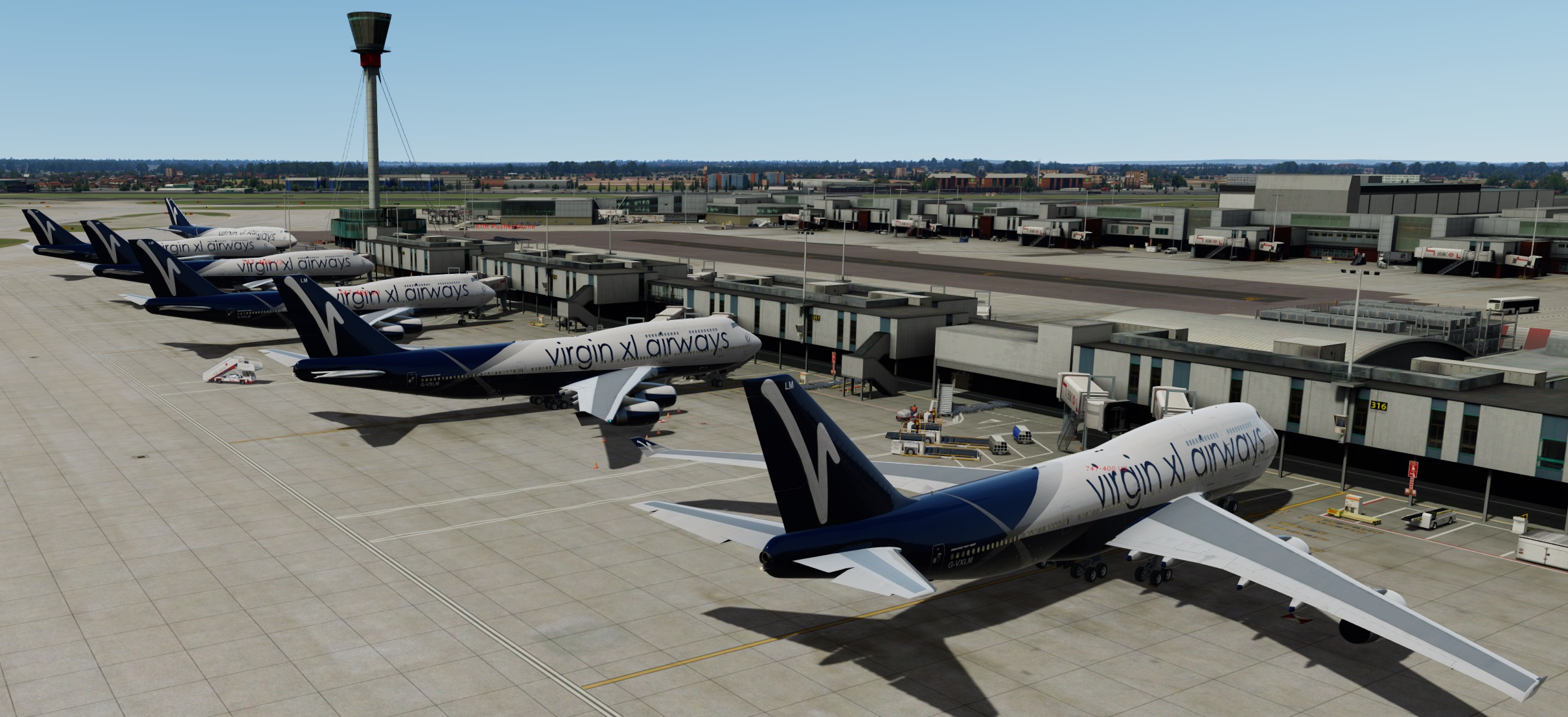 !!!New Event!!!
Our Annual UK Based 747-400 Memorial Flight to Celebrate VXL's 2nd Birthday.
DEP: EGLL (London Heathrow) Terminal 3
ARR: KJFK (New York JFK) Concorde/BA Terminal
Aircraft Type: 747-400 only (for screenshot purposes)
Date: 03/06/22 - 3rd June 2022
Meetup: 1400Z, 1500BST
Wheels up: 1430Z, 1530BST
Flight time: 6-8 hours (Extremely wind dependant)
Here are some screenshots from the event
Here we can see Josh landing in LHR for the event. Flew in for Dubai especially for it.
Adam taxing out with Tom pushing back. Lucien, Ossian, Rivu and Carman still on stand waiting their turn.
Rivu starting up Engine 1! Fantastic shot.
Carman took this picture from Adam's POV with Tom, Lucien, Himself and Anish lined up for departure.
Nice shot of Ossian holding short waiting for his slot for departure.
Taken from the JoinFS map with all of us following the set routing! Very cool.
Slow Airbus A340 is Slow. Ossian about to overtake Anish.
Nice shot from Marc here at cruise.
What do you get for taking an Airbus on a Boeing only event? Left behind. Ossian passing Anish here haha!
Adam taxing here with Tom landing on 22R at JFK. Also Ossian holding short for Tom to land.
Nice shot from Rivu here of most people at the British Airways terminal at JFK.
Love these tail shots!
Nice shot here from Tom of Carman arriving to complete the event.